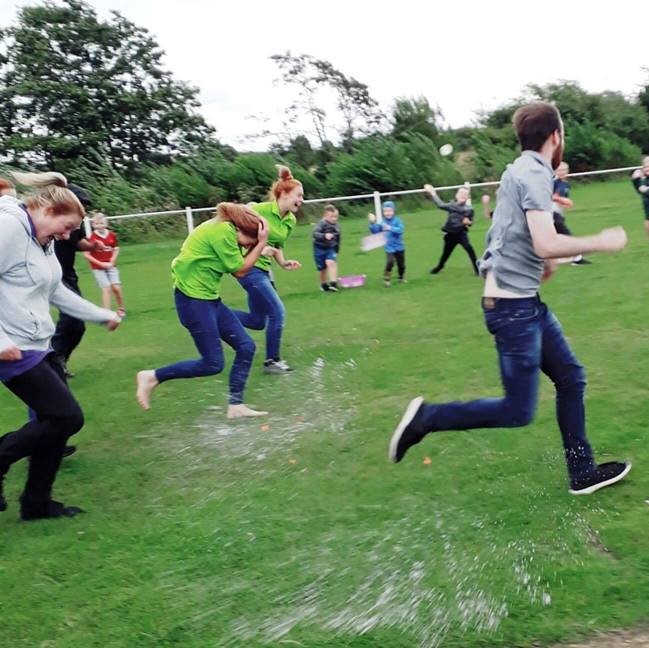 The Communities Together project ran over the 2018 School Summer Holidays and was facilitated by North Allerdale Development Trust (NADT) with support by Wigton Town Council, Cumbria Police and Cumbria County Council. The project provided activities that both young people and adults could enjoy together throughout the summer holidays.
The idea behind the project was to bring the Wigton community together. Through giving up an hour of their time a week to 'give back', participants were rewarded with fun activities such as Street Games, Walking Football, Paintball Archery and Inflatables. All sessions were enjoyed by young people and adults and were completely free. The giving back sessions took place on a Thursday between 4pm and 5pm and were supported by NADT staff with the reward activities held on the following Tuesdays running between 3pm and 5pm.
This was a great opportunity for families to spend some quality fun time together as well as giving something back to the community and it is hoped that the project could be repeated in the future.