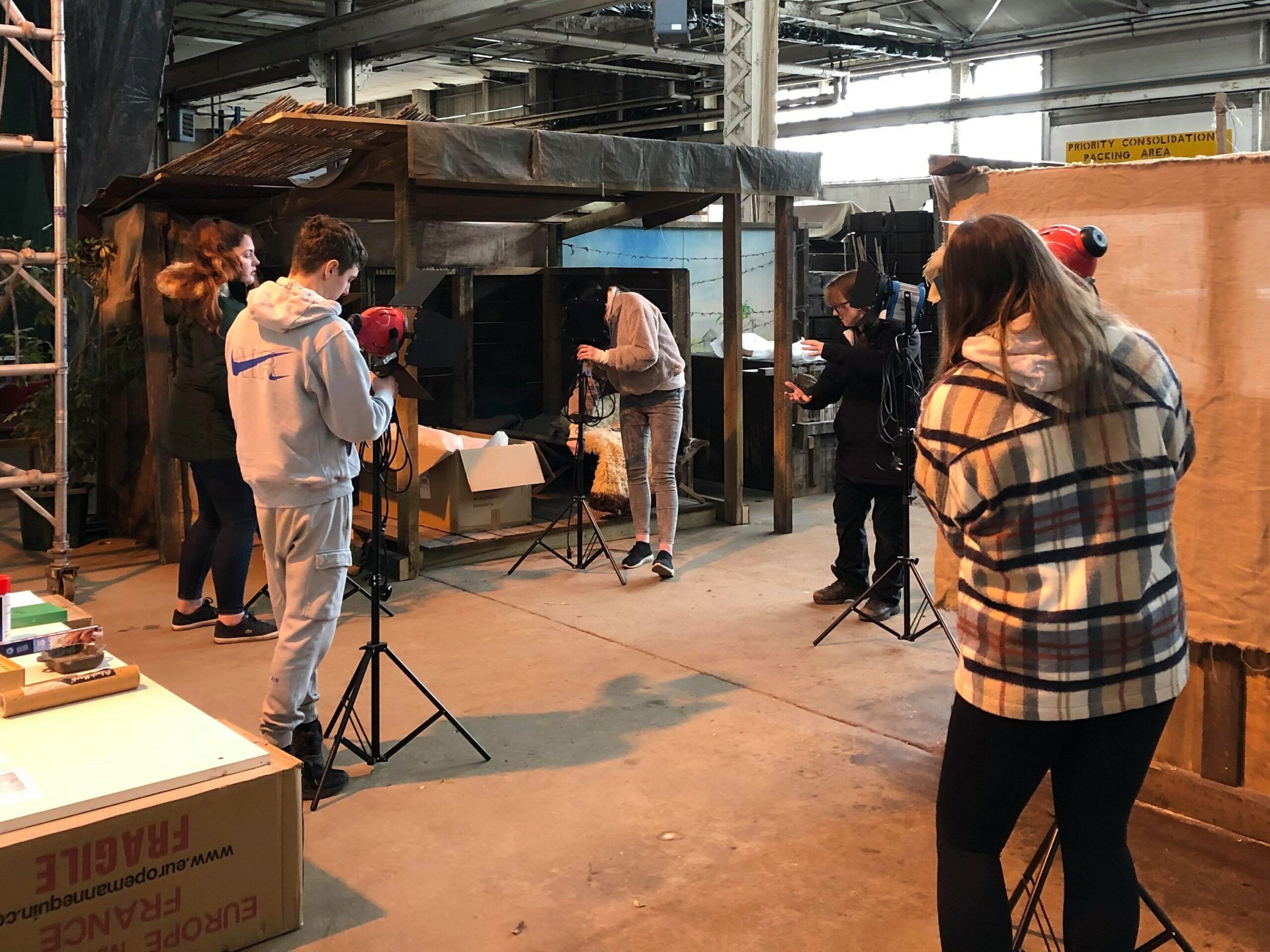 North Allerdale Development Trust are delighted to announce their new programme for young people at risk of or who are NEET, Pitstop Cumbria located at Where Poppies Grow, Cumbria's first studio-based feature film production company.
Pitstop Cumbria is a person-centred work experience programme supporting young people aged 15 – 25, focusing on removing the barriers that have been created or that currently exist to a person's education, training, or employment.
Using a youth work-based approach, combined with the skills of creative professionals it has a special focus on each individuals emotional and social wellbeing with provision of one-to-one support.
The programme involves training in practical work tasks that are used within the film industry, specifically within the Art Department. These tasks may require construction skills, prop making and moulding, painting, aging, sewing, and distressing techniques as well as Wardrobe and Costume Management that requires organisation, measuring and labelling.
These tasks are specifically designed to incorporate and build core life skills such as but not exclusively Problem Solving, Timekeeping / Time Management, Teamwork, Communication, Active Listening, Basic Literacy & Numeracy and Basic Budgeting. Activities are structured but flexible and are a means to an end not the end itself.
Young people often have a lack of work experience, many can also face a variety of challenges, often overlapping, that have prevented them from gaining the most out of their education and taking the next step successfully. By providing practical work experience and structure through Pitstop Cumbria, young people's self-esteem and self-belief will build giving them more aspirations for the future.
Pitstop Cumbria (Pause, Refuel, Engage)